Safeguard competition and open trade to achieve EU strategic objectives
The EU is at a crossroads. To be vigilant of the principles that created one of the most innovative and dynamic markets or succumb to political interventionism. In the face of geopolitical tensions and rising global competition, policymakers must not lose confidence in the power of free enterprise. Competition and international trade remain instrumental to achieve the EU's political objectives.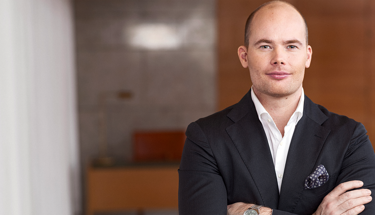 Foto: Viktor Fremling
The European Single Market is the crown jewel of the European project. It remains today, 30 years since its inception, the comparative advantage of European industry in the global marketplace. By removing barriers to cross-border trade and establishing a level playing field among companies regardless of member state of origin, the Single Market has created the foundation for a vibrant and dynamic European economy. Coupled by the world's most extensive network of free trade agreements providing market access for its trade-oriented industry, it remains vital for European growth and prosperity.
But like many good things, it can spoil if untended.
With heightened geopolitical tensions and rising global technological competition, contemporary trade and industrial policy have moved beyond economic rationale toward means for furthering political considerations, especially environmental concerns and security interests. This has been exacerbated by a seemingly perpetual state of crises, with global competitors scrambling to secure access to input materials and components for the development of key technologies necessary for the transition to carbon neutrality and for a resilient industrial base.
The awakening to unreliable trading partners and the perceived vulnerabilities of global supply networks have set EU policymakers' eyes on a path to achieve strategic autonomy and technological sovereignty. A predominant feature of current EU industrial policy has become addressing strategic import dependencies, primarily by subsidizing domestic production capacity in politically identified sectors and technologies. In its newly minted Green Deal Industrial Plan, the Commission unveiled an ambition to identify goals for industrial capacity in set technologies to ensure such dependencies do not put the green transition at risk, through its upcoming proposal for a Net-Zero Industry Act. This to be financed by further relaxing EU state aid rules and establishing a new EU fund.
Setting production targets not only signals a distrust in the freedom of enterprise. It also undermines basic principles of a market economy. Principles worth protecting.
The risks? An increased state intervention in the European economy may distort competition on the Single Market, undermining one of its core pillars to the detriment of innovative companies. Subsidizing domestic industry to limit reliance on imports may also lead to displacement effects through a reallocation of resources from areas that are competitive to those that are not. Ultimately, this can lead to a less vibrant and dynamic European economy, stifling technological advancements necessary to achieve EU objectives.
Limiting overreliance on unreliable actors is of course a legitimate pursuit, certainly given the current state of international affairs. However, such processes must focus on broadening the base of available suppliers for industry to source from, to be able to manage risk and adapt to disturbances to global trade. This requires both internal and external diversification. Externally, by reinvigorating the EU's slumbering open trade agenda; and internally, paradoxically, by reenforcing EU competition and state aid rules to ensure a level playing field. Meanwhile the EU should generate mutual and reverse dependencies by building competencies to become competitive, through ambitious investments in research and development combined with a regulatory framework that can easily adopt new innovations. This both reduces the risk of being subject to economic coercion and enables industry to drive the twin transition.
While short-term support measures have been necessary to ensure that competitive enterprises were not eliminated by restrictions to control the pandemic or by the spiking energy costs, state aid does not foster an innovative and competitive industry. Rather, a long-term strategy to drive growth and productivity must focus on removing barriers and strengthening framework conditions for a well-functioning Single Market, with access to global markets.
The Green Deal Industrial Plan is the Commission's response to the U.S. Inflation Reduction Act (IRA). While the discriminatory elements in the IRA are highly problematic from a trade perspective, studies conducted on its potential effects illustrate that alarmist calls for a potential de-industrialization of Europe are exaggerated. When compared on an annual basis, the IRA pales in comparison to current state aid in Europe. However, accessing funding can be more complicated and unpredictable than in the U.S. The EU would be wise to make optimal use of existing funds and ensure equal access for all companies, rather than creating new instruments. Most urgently, it should aim at reducing significantly higher energy prices than competing markets which is currently limiting the attractiveness of investing in Europe.
A subsidy race between the EU and the U.S. benefits neither. However, aggravating a politically driven global decoupling process through active industrial policy can be especially harmful for Europe. By the Commission's own estimate, already by 2024, 85 percent of global growth will take place outside the EU. In addition, 60 percent of all EU imports are inputs needed for industrial production in Europe. As such, European industry is fundamentally contingent upon access to global markets to develop the technologies needed to achieve the EU's political objectives, and for the prosperity of its citizens.
No winning strategy focuses on weaknesses, but rather by building upon strengths. EU policymakers must regain confidence in the market and harness the true power of European industry. Competition and international trade drive innovation and technological advancements. As such, they must remain the guiding principles for EU industrial policy.
Joel Jonsson is an expert on EU trade and industrial policy, and a member of the European Commission's task force to support the analysis of strategic dependencies under the EU Industrial Forum.
He is currently the Acting Head of Brussels Office & Director International Trade at the Association of Swedish Engineering Industries (Teknikföretagen), representing more than 4,300 companies that constitute one third of Sweden's exports.
Kontakta oss